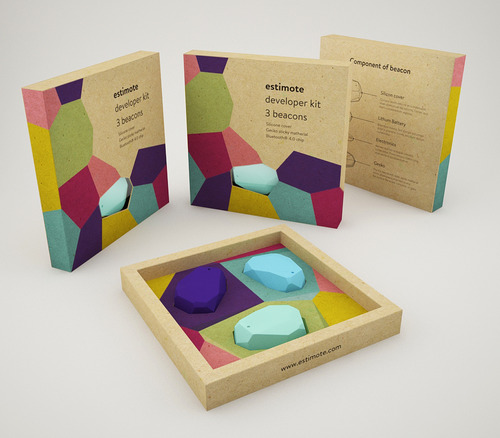 A few months ago, Jakub Krzych didn't know much about online investing syndicates — a new type of venture financing vehicle that enables angel investors to quickly assemble a group of investors over the Internet. (For a primer,
read the profile of syndicates in today's Journal
.)
But like many entrepreneurs, Krzych had learned the hard way how much of a hassle it was to raise a round of angel funding. Krzych's first startup, an online advertising network called AdTaily, took six months to scrounge up $20,000 to get off the ground.
His second startup, Estimote, used a syndicate listed on the website AngelList to raise $250,000 in just three days. Estimote's experience shows how syndicates could democratize private company investing and disrupt the old boys club of venture capital.
Estimote, launched in April of 2012, needed capital in part because it was making a physical product—a wireless sensor that allows a retailer to send information and deals to shoppers based on where they are in the store. To get his initial seed funding, it took Krzych three months to raise $200,000 from more than a dozen angel investors in the U.S. and Europe.
"Dealing with many small investors is a challenge" and involved a lot of paperwork, says Krzych, 32. That money helped fund the development of a prototype.
Earlier this year, the company applied to Y Combinator, the technology incubator in Silicon Valley. They were accepted and moved to California to participate in the 2013 summer class. As part of the program, Estimote and the other startups received $100,000 in funding from the incubator and its venture capital backers.
For the next financing round, Krzych considered raising money from traditional venture capital firms, but he thought they could not move fast enough. He needed to raise money in a few weeks — not the few months that many big firms take.
Krzych was trying to get his product ready for the late September launch of iOS7, the new Apple mobile operating system that supported the low-power Bluetooth feature used in Estimote.
Estimote asked Betaworks, a New York seed investor and digital media company, to lead its investment round after meeting them through Y Combinator. Krzych says he felt Betaworks understood his vision and could potentially rustle up a couple hundred thousand dollars in a few weeks.
Betaworks CEO
John Borthwick
then pitched Krzych on something new: Syndicating some of the deal on AngelList to bring in more outside investors, fast.
Krzych signed on to the idea after Betaworks agreed to deliver $250,000 for the company. Betaworks committed $100,000 to the deal and planned to syndicate $150,000.
The deal went live in late September. Betaworks marketed it to a few thousand accredited investors that were following the firm on AngelList.
The first $100,000 came through in about a day, mainly through the Betaworks network. Krzych got excited as emails alerted him when backers subscribed to the deal.
Then AngelList featured the company on its website and the commitments accelerated until Betaworks shut the door at the end of the third day.
The final result
: 46 backers had reserved spots in the Betaworks syndicate worth $298,000, almost double its initial goal. Borthwick and his investment partner Nicholas Chirls are now picking who gets in but they estimate the final number will be 35 people.
"We're trying to make sure that everyone at least gets some allocation in the round," says Chirls.
Krzych says the company will use the money to hire designers, engineers and deliver product to more than 1,000 customers.
Borthwick is not sure how often Betaworks will syndicate its angel investments, but he said it is likely to do more deals using AngelList. He'd like to see the accreditation process improve, though, before he moves forward.
"Aside from the complexity of screening the investors, it's all been positive," Borthwick says.
"It will change the world of seed investing."