In 2014, one cannot go anywhere without their cell phones or gadgets. The appetite for energy is so fierce that people go to wars over it. It has been and will continue to be a problem that we all must grapple with as more and more devices and economies are based on the internet, the cloud, and things running on moving electrons. An Ukrainian startup based in Krakow, Ecois.me is hoping to make energy consumption more economical for your home.
Ecois.me is founded by Alexander and Anton Diatlov, John Pasichnyk, and Nazar Mokrynskyi. All of the team members have a number of backgrounds from business to engineering. The team was involved with two projects before signing on to Ecois.me. One of the projects, opir.org, was an interactive map for monitoring situation during Ukrainian revolution with 800K views per first 24 hours of its work. Then it was rebuilt for monitoring election process in Ukraine. Also the team took part in developing of spilno.tv website, which uses Ustream platform to allow private individuals to create their own channels. At last count, it had over 23 million views.
How did they end up in Krakow?
Ecois.me came out of the Tesla Camp Hackathon in Ukraine and was part of Hubraum's previous batch of Warp participants. They had received third prize which meant that Hubraum would stay in communication and help them develop their idea. The guys went back to Ukraine to work on their ideas until they got some interest from Dubai and an offer from Hubraum to come to Krakow. Within this time, they were also listed as one of the 'smart energy' startups in Tech.eu. They took the offer from Hubraum due to the fact that it was more funding and Deutsche Telekom offered better partnership possiblilties, branding, and the high quality mentorship. On top of that, Deutsche Telekom had a good relationship with major energy sector players.
The service
What Ecois.me have is a sensor which you install once at your flat inside the electricity panel. The sensor will transmit data to a cloud where it is analyzed. The data would be displayed on a web-based portal and mobile apps. It would display how your energy is used and when or where is it used the most. It will make recommendations to help you cut down on wasted energy. As a result, you would save on your energy costs. There could even be some rewards to gamify the saving process.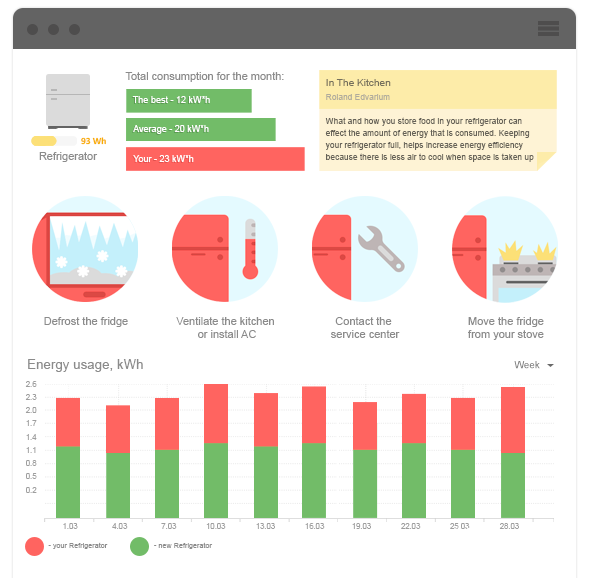 Currently, Ecois.me is in communication with the Open Interconnect Consortium to be part of their offerings. This consortium includes Samsung, Intel and Nest. They feel that their system can be compatible with the hardware and service represented by its members. They also feel that they are able to provide added value to the energy customer.
They are looking for firms and other partnership opportunities as well as some future investment partners. They are convinced that they are able to scale their product and service to other European as well as American markets. They will be participating in the next edition of Hack4good to be held in Hubraum between

September 12 to 14, 2014

. It starts at

6:00pm

. This edition will be to hack against climate change, building projects and prototypes of technology solutions that address 15 global climate change challenges.
Thank you for reading another one of my posts done just for you! If you liked what you read please share it by using one of the buttons up top and check out other posts in this blog.
I don't want you to miss out on future posts so please follow me on Twitter
@Eurodude23
.
If you haven't done it already, please like my fan page by
clicking here
!
See you next time!