By Paul Chen
If you happen to be in New York City next Wednesday September 24, 2014, be sure to stop by AOL Platforms office on 770 Broadway. You will be able to meet Polish entrepreneurs and founding members of some Polish startups. In attendance will also be members of the Polish government. The aim of the event is to create bridges between Poland and the New York Entrepreneurship community. The event is between 6:45pm to 9:45 pm.
You can register for the event here: https://www.facebook.com/events/688219697926395/

You can get tickets to the event here: http://www.eventbrite.com/e/polish-tech-boom-the-1st-ever-polish-startup-demo-day-in-nyc-tickets-12701100333
Here is the Official Press Release:
Come join us in showcasing the most promising startups from Poland pitching to a panel of prominent venture capitalists, angels and a select audience from the NYC tech and investor community.

The tech scene in Poland is booming, and Silicon Valley and European investors are convinced this is the next hot startup market.

In the last 12 months alone, Polish tech companies have won prestigious awards at Tech Crunch Disrupt for Best Hardware, LeWeb in Paris for Best Startup and the LAUNCH Festival in San Francisco for Best Technical Achievement, as well as raised money from top tier investors in Silicon Valley, with one startup landing in Y Combinator.

Now, many Polish tech founders see New York City as their best opportunity to go global. These startups have great talent, traction, and solid product.
This event aims to create a bridge for innovation for Polish entrepreneurs looking to expand their ventures to NY and the US.

Attendees, sponsors, and partners can tremendously benefit from this vibrant emerging tech ecosystem by supporting, embracing—and associating with—the next technology superstars, plus develop relationships with the Polish government on ground floor of a brand new footprint in NYC. There will also be opportunities to meet privately with startups during the week.

If you'd like to elevate your brand in front of a very unique and connected audience, please email us at polishstartupsnyc@gmail.com.

The attendee list is highly curated, with ample, quality networking opportunities abound throughout the evening, as well as food, beverage and delicious desserts.

Space is extremely limited!
Agenda:

6pm – 7pm: Networking, Drinks, Food
7pm – 7:15pm: Polish Gov. Officials Welcomed
7:15pm - 8:45pm: 8 Polish Startups Demo for 4-5 Minutes Each w/ Investor Feedback
8:45pm - 9:30pm: Networking, Drinks
Emcee

John Biggs, East Coast Editor, TechCrunch (@johnbiggs)

John is a Brooklyn-based journalist whose work has appeared in The New York Times, Laptop, PC Upgrade, Surge, Gizmodo, Men's Health, InSync, Money, Linux Journal, Popular Science, The Stir and has written Black Hat: Misfits, Criminals, and Scammers in the Internet Age and Bloggers Boot Camp. He is also the former editor in-chief of Gizmodo, and runs the BWL family of blogs, SlushPile.net and WristWatchReview.com, and records the HourTime Podcast with Ariel Adams. Look for his forthcoming books about Marie Antoinette's watch and a YA fiction book, Mytro.
Opening Remarks:

Hon. Ilona Antoniszyn-Klik, Deputy Minister of Economy, The Republic of Poland (@IlonaAntoniszyn)

Hon. Bożena Lublińska-Kasprzak, President, Polish Agency for Enterprise Development (@B_Lublinska_K)
Investor Feedback Panel

Jon Ason, Angel Investor / Founder, Kewpie Associates (@kewpster)

John Ason is an early seed stage angel investor who has funded 60 companies and currently has 22 active companies. Notable exits include Xlibris, LiveLook bought by Oracle and Diapers.com bought by Amazon for $545 million. AlleyWatch has selected John as one of 20 awesome people in the New York tech scene you need to know about.

Susan Naci, Partner, 32 Laight Street Partners (@susnac)

Susan is a Private Equity and VC Partner at 32 Laight Street Partners, whose chief investments include Cuurio, Eloquii, and Light Tape. She is also the former CEO of Glossybox US, with a background in publishing, beauty, e-commerce, sales, and operations, having worked at AMEX, Condé Nast, and Vanity Fair.
Julian Counihan, Associate, Red Sea Ventures (@NYCounihan)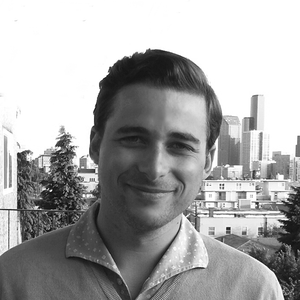 Julian started a career in technology at Fortna, a logistics firm, where he helped develop distribution & supply chain CAD software that is still in use today. After leaving, Julian joined Citigroup where he designed portfolio analysis systems and later transitioned to advising technology companies on M&A and capital market transactions. Julian holds an MBA from the MIT and a BSc in Systems Engineering from UVA.
Thank you for reading another one of my posts done just for you! If you liked what you read please share it by using one of the buttons up top and check out other posts in this blog.
I don't want you to miss out on future posts so please follow me on Twitter
@Eurodude23
.
If you haven't done it already, please like my fan page by
clicking here
!
See you next time!