Open Your Mind to Astia #2:

Inclusion & Diversity
in start-ups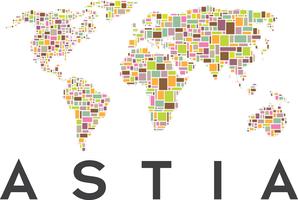 The conference will be an extraordinary meeting of three groups: start-ups, mentors, and investors. They want to create a space for an open dialogue on the development of new initiatives, entrepreneurship, and the improvement of start-up teams and new companies in Poland. Their goal is to promote the idea of Astia – a global organization supporting women in setting up and leading global technology companies.
For those who have just started in the world of business, and for those who want to develop their business on a global scale.

For women who feel good as leaders and who want to use their education, knowledge, and abilities in creating innovative business.

For business mentors and investors who want to contribute to the development of new initiatives and the growth of entrepreneurship through supporting the idea of women empowerment.
Read more here....
Thank you for reading another one of my posts done just for you! If you liked what you read please share it by using one of the buttons up top and check out other posts in this blog.
I don't want you to miss out on future posts so please follow me on Twitter
@Eurodude23
.
If you haven't done it already, please like my fan page by
clicking here
!
See you next time!